GIOVANI BERNARD
BLOG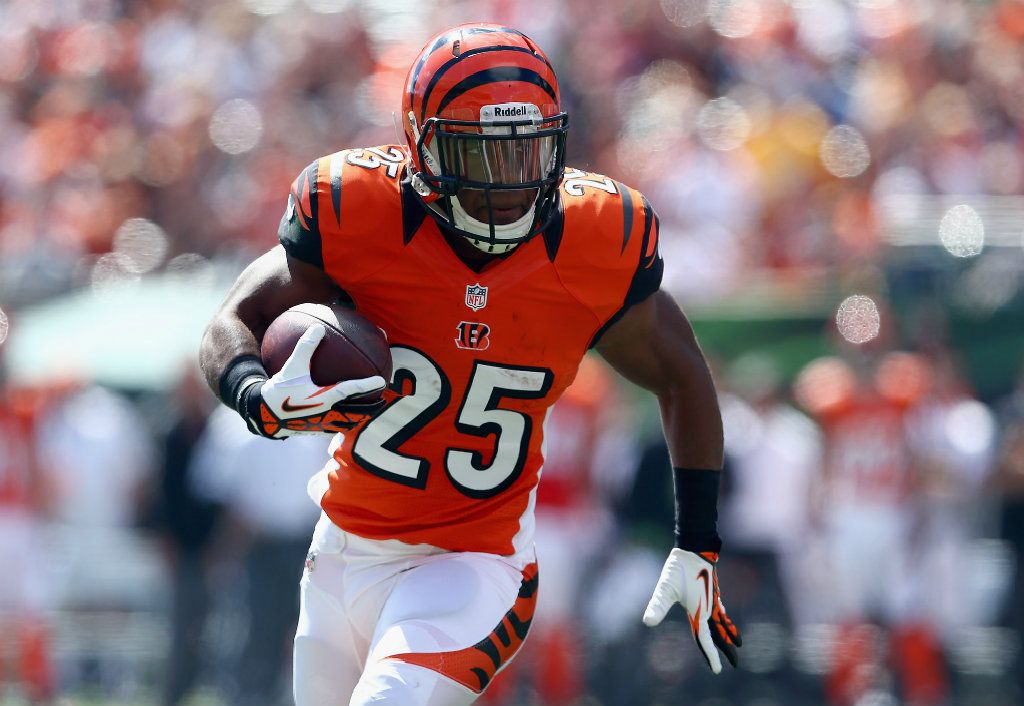 Week 3 Thoughts
POSTED BY: GIOVANI BERNARD in BLOG
Last week was another step in the right direction for this team. As always, 'Who Dey' Nation created an unbelievable atmosphere which is always fun to play in front of. I am excited for this team as we continue to return players from injury and put in the work to improve our play. This week's matchup with the Titans is going to be a great test to our development as a team. We are excited to get out there and compete to change that number in our win column!
Our offense continues to set a high bar each week and strives to reach it. We had a lot of positives come out of Sunday's game, but there were also some things that needed correcting. As a unit, our goal is to set a fast tempo from the first snap and maintain it the entire game. We had a lot of guys step up and play well for some key injuries last week. This was great to see as it showed us the kind of depth we have as a unit. I am excited about the running back tandem that is forming between myself and Jeremy Hill. I feel as if Jeremy and I complement each other very well in this offense and provide a great change of pace in our schemes.
Defensively, our guys continue to make great strides as a group. They did an amazing job limiting Matt Ryan and his high powered offense on Sunday. This group of guys have been a huge part in our offense's success due to creating turnover on downs and getting the ball back in our hands. I am excited to watch this defense develop throughout the season and reach their full potential.
Each week in this league presents an opportunity to go out and prove yourself. As a team, we focus on achieving our goals one game at a time. The NFL is loaded with talent and any team is capable of defeating the other. We have maintained our focus on controlling the things we can control and trying to put ourselves in a position to go 1-0 each week. I am excited for this week's matchup and the opportunity to keep this season moving in the right direction. I hope 'Who Dey' Nation is ready to get loud!