GIOVANI BERNARD
BLOG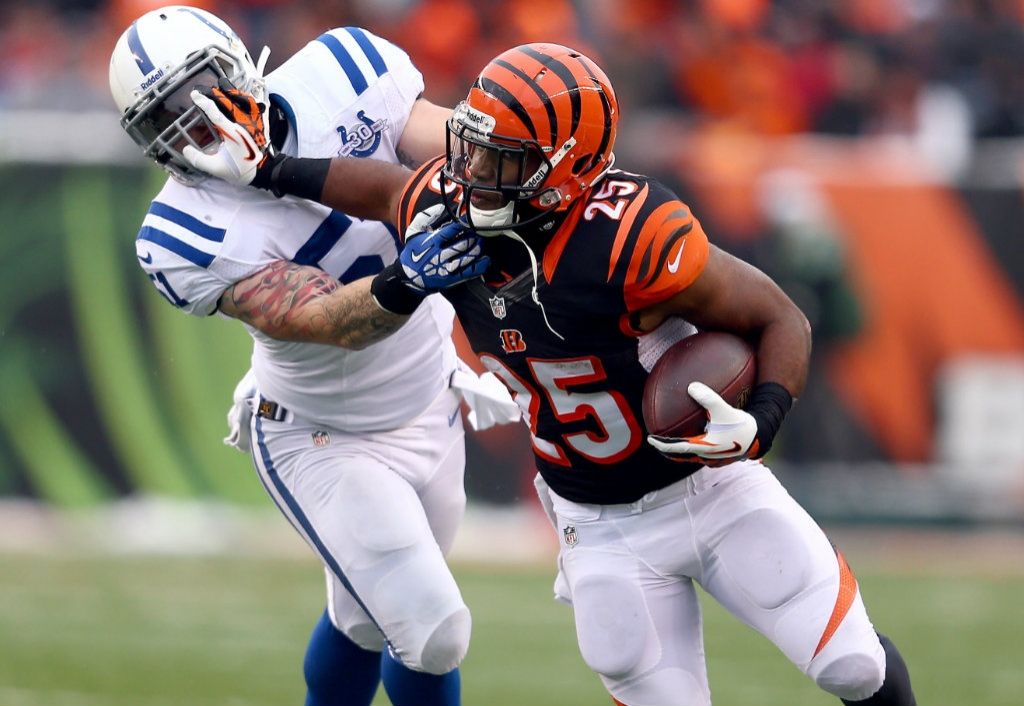 Week 7 Preview @ Colts
POSTED BY: GIOVANI BERNARD in BLOG
Last week's game obviously didn't end the way we hoped it would. It is always tough to work that hard and not see any results. Regardless, there are a lot of positives, as well as a few negatives that we can take away from that game and build off of. The main goal for this team is to continue to improve each week. As long as this group stays hungry, we are capable of having an amazing year.
Our offense did a great job of maintaining a balanced attack through the air and on the ground. This attack allowed us to move the ball effectively and put solid numbers on the board. The fact that we were able to produce in the absence of a key play-maker in AJ, shows the depth and talent in this group.
Aside from the positives, there were also some negatives that occurred during the game. We need to do a better job of maintaining consistency throughout the game and limiting turnovers and penalties. This is something we have been working on improving each day during practice. We are excited to strap it up and get after a very talented Colts defense and establish our tempo from the first down.
Our defensive unit has done a great job of competing each week and keeping us in ballgames. Much like the offense, they have been working on maintaining consistent play for 4 quarters and eliminating penalties. This week will be a big matchup for them as they take on a high-powered Colts offense. They have been doing a great job of preparing this week and are looking forward to the challenge.
I couldn't be more excited to head into Indy and take on one of the top teams in the league. Matchups like these are when you find out what your team is really made of. This week presents the opportunity to go 1-0 and we are going to work out tails off to try and make that happen. I hope 'Who Dey' Nation is ready for a Sunday – I know we are!