GIOVANI BERNARD
BLOG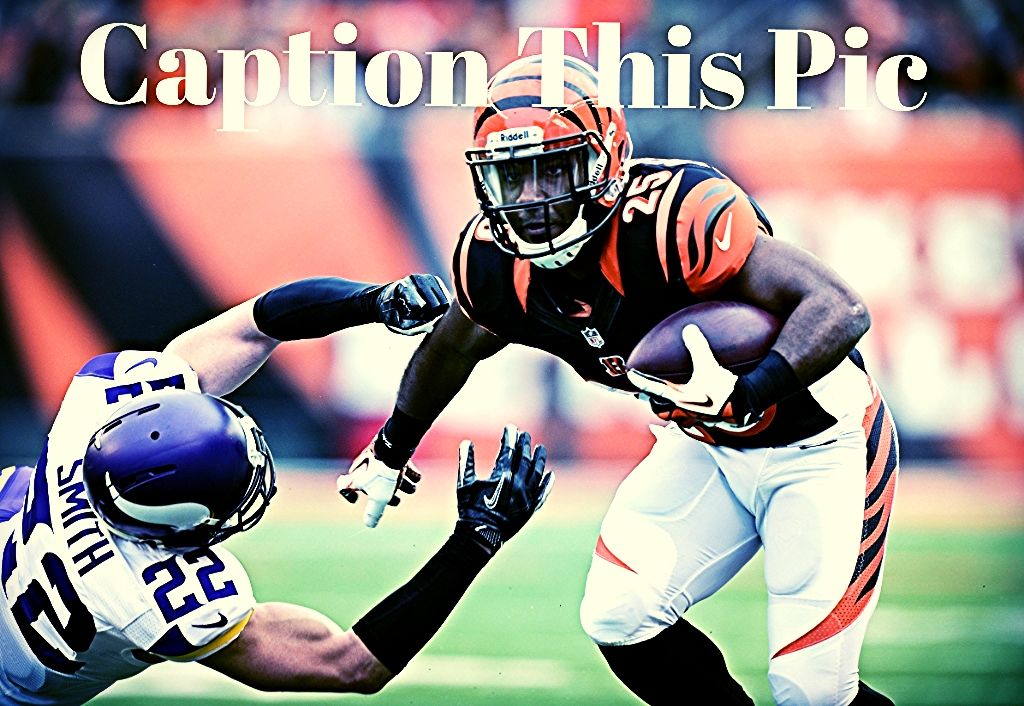 Caption This Pic
POSTED BY: GIOVANI BERNARD in BLOG
Last week's winner is Chester Alan Hughes. Email contact@giobernard.com to get your gear.
Make sure to go to my Facebook page to see this week's picture and comment with your caption for a chance to win. https://www.facebook.com/GiovaniBernard26
Last week's pic and comment: "Damn Andy, quit setting me up to get smoked on those dump passes!!!!" You know I don't agree with that, but still funny.