GIOVANI BERNARD
BLOG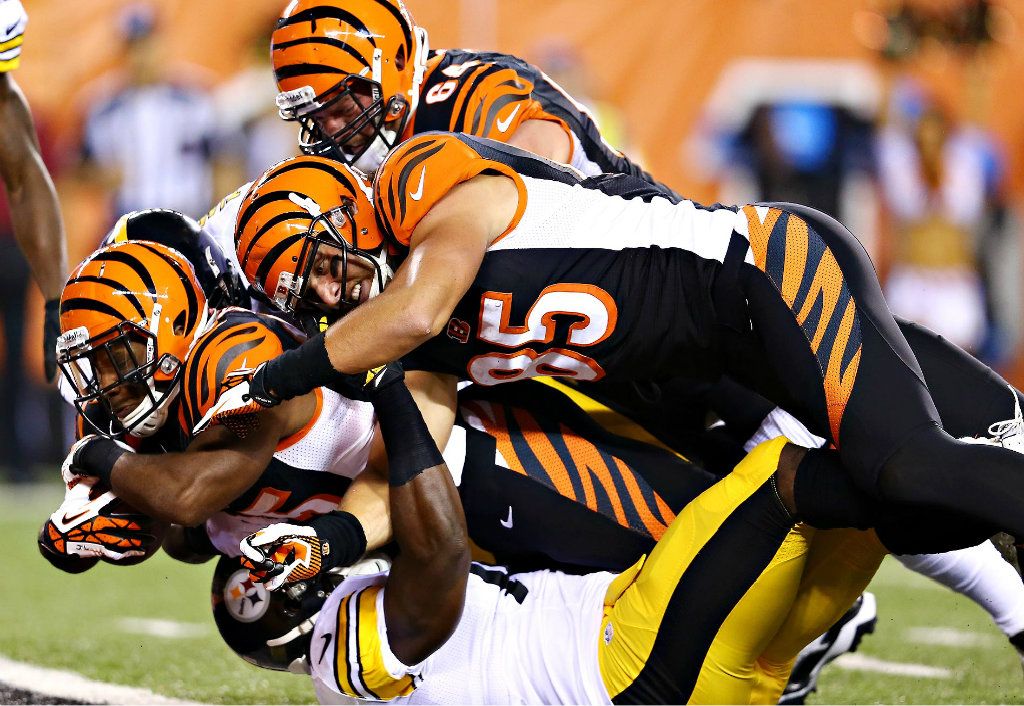 Week 14 vs. Steelers Preview
POSTED BY: GIOVANI BERNARD in BLOG
It is getting down to crunch time at this point in the season and we realize the effect each win has on the standings in this tight division race. The Steelers are a very talented team that are looking to come into town and get things back on track. This week represents a "must win" situation for both sides, which is why I am excited to get this game under way! This team has done a great job of battling all season and has put itself in a great position to obtain our goal of winning the AFC North. Our fate is in our hands, which is exactly where we want it to be.
Our offense is beginning to catch its stride as we have returned AJ to our schemes and continue to maintain a balanced attack. The Steelers' defense is loaded with talented athletes that play aggressive football and flow well to the ball. This type of defense loves to create pressure in the backfield, which is why it will be important for us to provide Andy with great protection and give him time to progress through his reads. The Steelers have a very talented offense as well, so it is important that we don't get into a shootout with them and focus on maintaining ball possession and controlling the clock.
Defensively, our guys have been preparing all week for the talented running and passing attack Pittsburgh brings to the table. Our defensive unit has done a great job of stopping the run all year long, and will look to do the same this Sunday. In addition to the run, they have been preparing their schemes for the talented receivers they will face as well. The Steelers have a lot of young, talented receivers that work well in space. It is important that communication is on-point and receivers are blanketed up-top.
I can't wait to play another game of the sport that I love. This team has come a long way since the first week and I couldn't be happier with the progress we've made. This week presents the opportunity for us to get one step closer to winning our division. We look forward to getting out there and taking advantage of it.