GIOVANI BERNARD
NEWS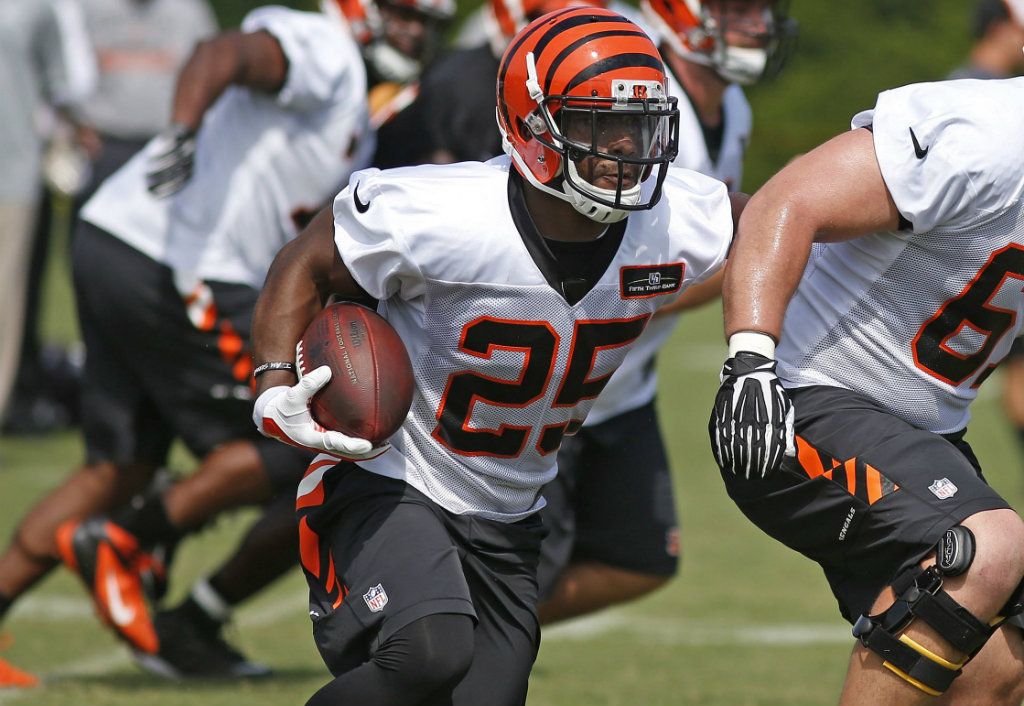 Gio Has Outstanding Camp
POSTED BY: GIOVANI BERNARD in NEWS
The Cincinnati Bengals drafted running back Jeremy Hill but it doesn't necessarily mean that he will eat into Giovani Bernard's carrie. Offensive coordinator Hue Jackson said Bernard has had an outstanding training camp.
From Jason La Canfora of CBS Sports:
"Count me among those who think Gio Bernard will get a heavy workload even after the drafting of Jeremy Hill. Jackson speaks of him in glowing terms ("He's had an outstanding camp," Jackson said. "He's so explosive, he can catch the ball, he's a tough son of a gun. He protects. He blocks."). Hill is opening eyes as well, and coming from a complicated offense under Cam Cameron, a former coaching colleague of Jackson's, he has a decent understanding of the system. Jackson also believes Hill's pass protection will be solid, "but there haven't been any live bullets coming at him yet."
Bernard came off a decent rookie season in 2013, carrying the ball 170 times for 695 yards. He also caught 56 passes for 514 yards, giving him over 1,000 yards from scrimmage.
It looks like it will all come down to his pass protection, and if it is solid like Jackson suggests it could be, he could be seen as a three-down back.
By | Mike Dyce
Source Article