GIOVANI BERNARD
NEWS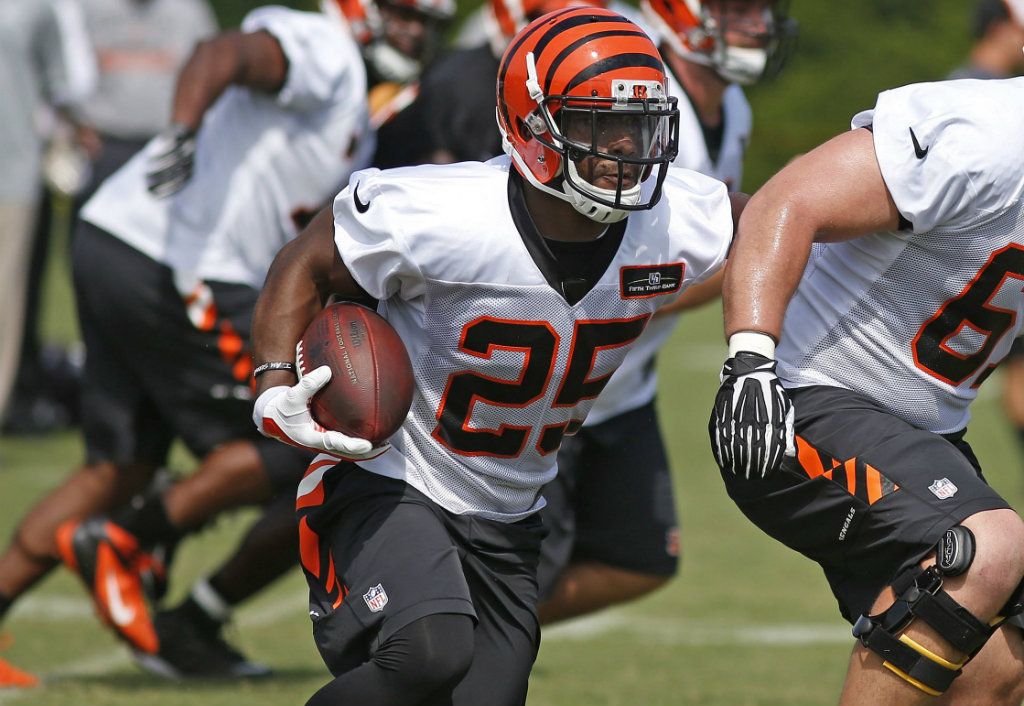 Giovani Bernard gets Bengals out to 10-3 lead on Falcons
POSTED BY: GIOVANI BERNARD in NEWS
The Bengals lost one of the game's dynamic playmakers when A.J. Green was lost for the day to a toe injury.

But they've got another one stepping up to fill the gap.

Running back Giovani Bernard has been the Bengals big-play threat in Green's absence, and just scored on a 4-yard touchdown run to give his side a 10-3 lead over the Falcons.

The key was a 46-yard burst on a dump-off pass, in which Bernard showed his elusiveness. He came out of pass protection and caught Andy Dalton's hurried throw, then weaved through the Falcons secondary and down the sidelines for the big gain.

With the Bengals defense playing stingy, that's been enough, as the Falcons haven't been able to replicate last week's fireworks. Of course, not playing the Saints might have something to do with that.


By | Darin Gantt